Public information sessions under way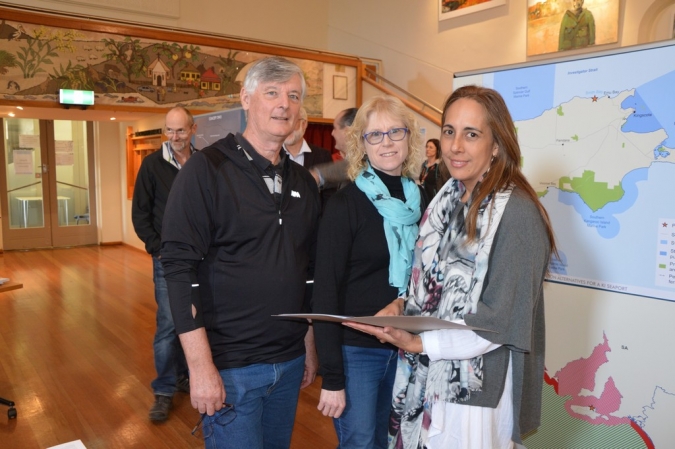 About 30 people visited the Public Information Session for the Smith Bay Wharf proposal's Environmental Impact Statement, in Kingscote yesterday.
The 1pm-7pm session was hosted by the Department for Planning Transport and Infrastructure (DPTI) with expert staff from Environmental Projects (EP) available to address key issues related to the development, such as roads, aquaculture, environment and biosecurity.
Staff and board members of Kangaroo Island Plantation Timbers were present to answer general questions about the company and forestry.
KIPT Managing Director John Sergeant said it was valuable to have subject area experts available and there had been many meaningful conversations.
"We will take on board all the comments and address as many issues as we can in our response to the public consulation."
DPTI and EP will host a session today in Parndana, with KIPT again in attendance.