KIPT is a responsible and involved member of the Kangaroo Island community. Apart from providing stable jobs and sustainable industry, KIPT will continue to support Kangaroo Island through a range of appropriate sponsorships and community engagement.
Our sponsorships across education, the arts, the environment and sport include:
Glossy Black Cockatoo Recovery Program
Kangaroo Island Country Education Fund
Western Districts Football Club
Penneshaw Easter Art Exhibition
Kangaroo Island Racing Club
Kangaroo Island Sculpture Park
Kangaroo Island Country Fire Service
Parndana Sports Club
Kingscote Netball Club
Agriculture Kangaroo Island biennial conference
Kangaroo Island Show
Parndana Show
Kangaroo Island Archery Club
Kangaroo Island Field Day
Yumbah Youth Employment Awards
Kangaroo Island Gymnastics
Land for Wildlife
Kangaroo Island Basketball Association
Birchmore Bowling Club
Agriculture Kangaroo Island – bronze sponsor
Boost for winter sports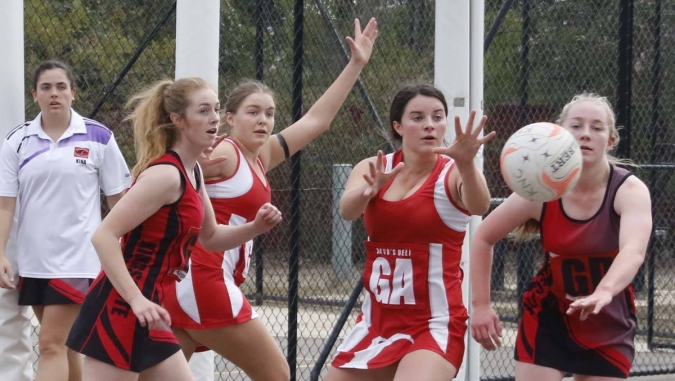 KIPT is proud to be a major sponsor for Parndana Sports Club and for Kingscote Netball Club in 2019, providing $1000 to each club to assist them in their projects – including the re-surfacing of netball courts at Kingscote.
First sculpture unveiled
The first sculpture commissioned for the Kangaroo Island Sculpture Trail in Penneshaw has been unveiled.
Kangaroo Island Plantation Timbers is proud to be the park's first corporate sponsor, providing $5000 towards the impressive work created by renowned local sculptor Dave Clarke.
His impressive granite, steel and concrete work is inspired by the seed of the Red-Eyed Wattle, which grows throughout the trail precinct.
The trail has become a reality through the hard work and vision of the Penneshaw community and is a cherished addition to the cultural life of Kangaroo Island – and fast becoming a significant tourist attraction.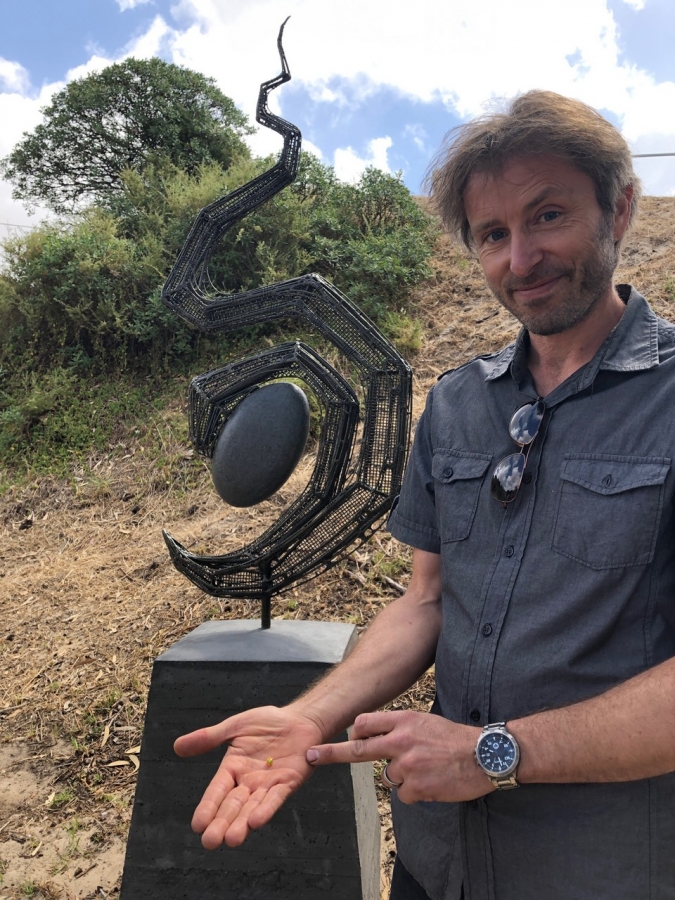 New guernseys for "Club in the Scrub"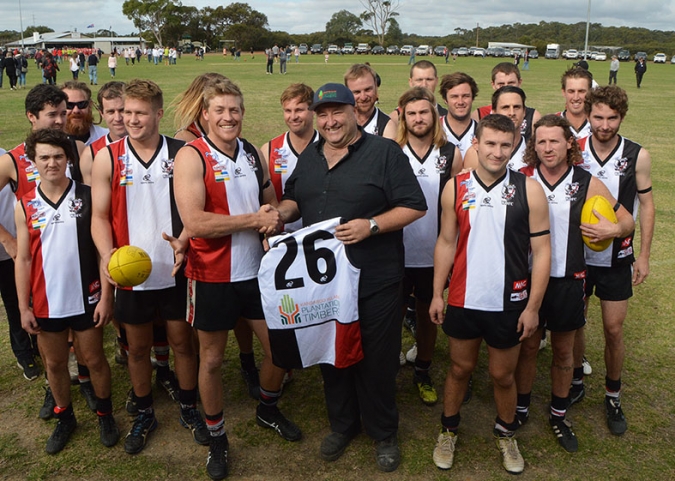 Western Districts Football Club is the Island's "club in the scrub".
KIPT has been pleased to provide $10,500 to the club in 2018 to buy new guernseys for all three grades and new post protectors for the goal posts.
Kangaroo Island Sculpture Trail
Glossy Black-Cockatoo Recovery Program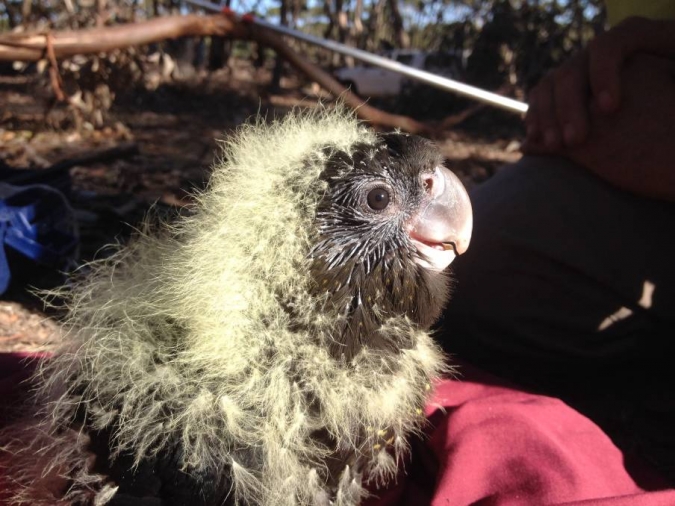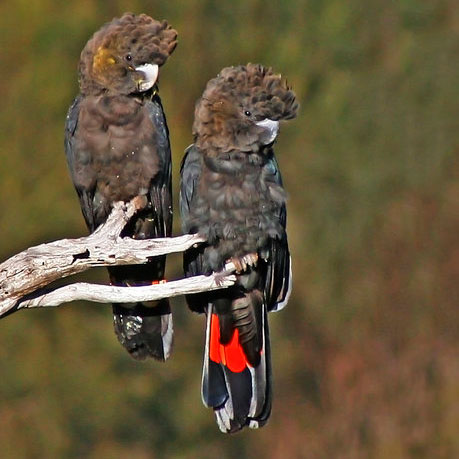 Joining forces
KIPT is a member of Kangaroo Island Conservation Landholders Association. The group aims to bring together Island landholders who own land for conservation purposes. KIPT owns more than 25,400 hectares of land, and 7,300 hectares (or 29 per cent) of it is remnant native vegetation. We hope through this group to contribute to the conservation of land and the species it supports.
KIPT has given permission for the local Land for Wildlife group to access its properties to survey for the KI dunnart, which is a flagship species on the island and is one of the 20 mammal species identified for priority action in the Australian Government's Threatened Species Strategy. Its current distribution and population on Kangaroo Island is unknown and difficult to estimate due to its elusive habits. The KI dunnart is only known from a total of 35 records and six current locations, all of which are within Flinders Chase National Park.
The company and its forestry manager PF Olsen are part of the Kangaroo Island Feral Pig Stakeholder Group.  The group is made up of KI Natural Resources Management staff and private landholders. With support from the Office of the Commissioner for Kangaroo Island, the group has surveyed West End landholders and is working on a co-ordinated management strategy to counter the effects of feral pigs on farming.
KIPT is represented on the KI Bushfire Management Committee and, following the 2019-20 bushfires is also part of working groups on weeds, feral pig and cat control, and phytophthera.
KIPT has also convened a KI Koala Stakeholder Advisory Group, ahead of harvesting. The group includes representative of wildlife rescue, tourism and national parks and is reviewing harvest protocols.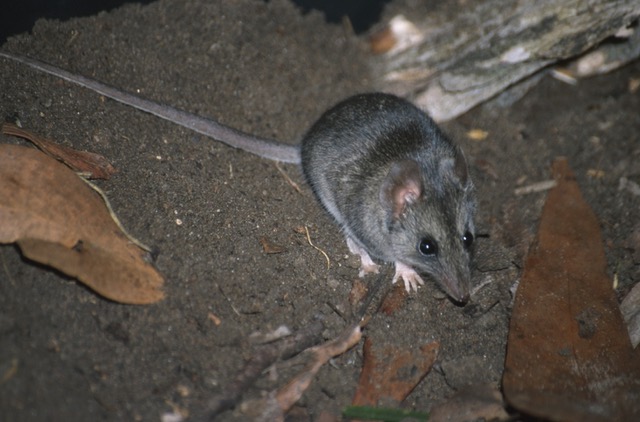 Penneshaw Easter Art Exhibition
The biennial Penneshaw Easter Art Exhibition is the premier event for Kangaroo Island's thriving arts community. The Company has been pleased to  sponsor a Major Prize at the 2018 and 2021 events.  You can see the prize-winning works at our Dauncey Street office in Kingscote.
KI Cup Racing Carnival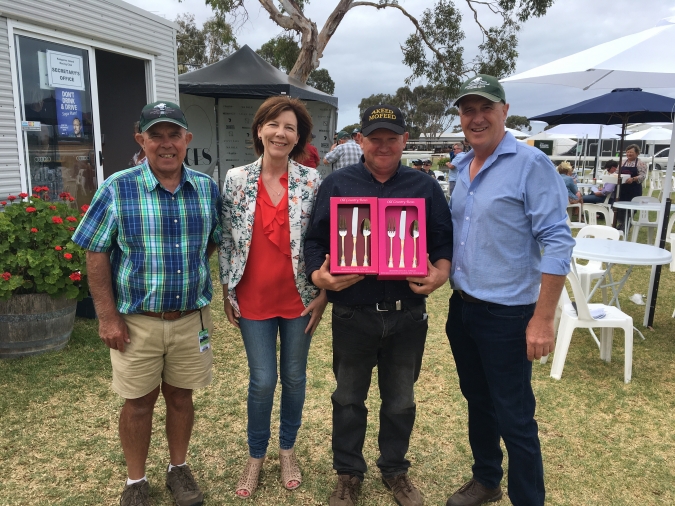 Directors Keith Lamb and Shauna Black with the owners of Hurricane Sonny.
Kangaroo Island Plantation Timbers is pleased to sponsor the Island's premier event – The Kangaroo Island Cup Racing Carnival.
Director Shauna Black presented prizes to the owner of "Willochra", which won the Kangaroo Island Plantation Timbers Benchmark 54 Handicap at the 2018 Cup meet.
On Cup day in 2019, KIPT sponsored Race 2 – Benchmark 60 Handicap – won by Hurricane Sonny.
Kangaroo Island Country Education Fund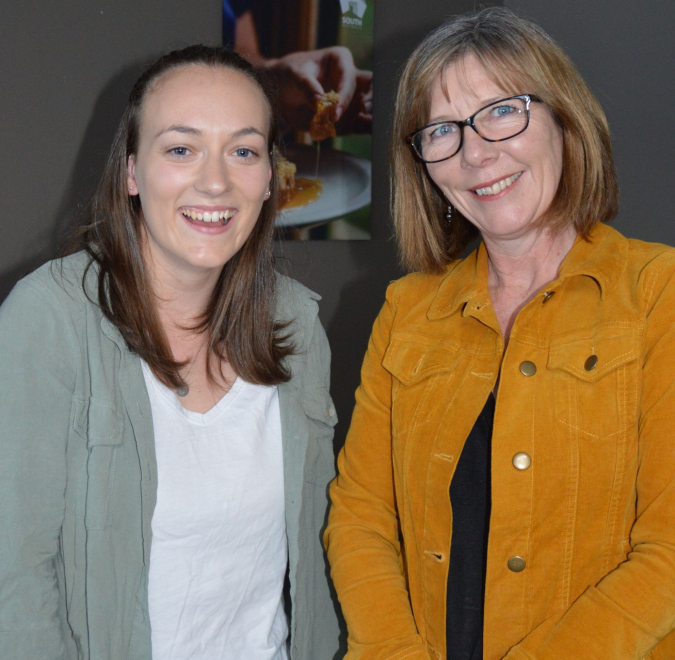 The fund provides grants and encouragement to students from Kangaroo Island to help them achieve their study and career goals, particularly on the mainland. KIPT has sponsored an annual $2000 grant, particularly for a student from the West End of the island who plans to study in an environmental or science field.
2016: Emma Boyle – Bachelor in Clinical Exercise Physiology.
2017: Brodie Williams – Bachelor of Environmental Science.
2018: Liam O'Donnell – Bachelor of Science.
2019: Holly Muecke – Bachelor of Marine Science
2020: Ella Putland – Bachelor of Agricultural Science
2021: Abi Willson – Bachelor of Science (Animal Behaviour)
Kangaroo Island Field Day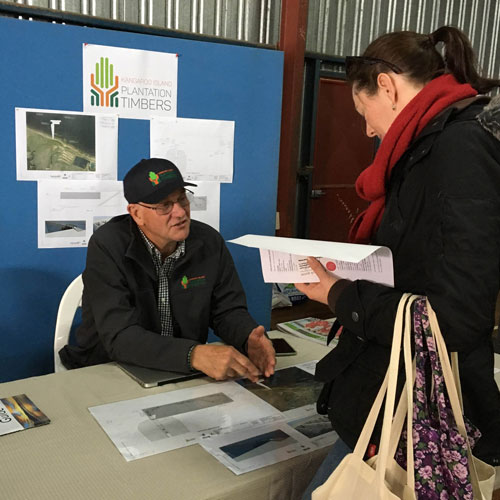 The Kangaroo Island Field Day is a biennial event and an important one in the calendar for Kangaroo Island farmers. KIPT was a Silver Sponsor for the 2016 event and also had a site on the day, to talk to residents about forestry and to display preliminary plans for the Smith Bay wharf.