Share register
Our share register is managed by Computershare Investor Services Pty Limited. To view information relating to your securityholding, or to update your securityholding details, please visit www.investorcentre.com
You will be required to enter your Security Reference Number (SRN) or Holder Identification Number (HIN) as shown on your Issuer Sponsored/CHESS statements and other personal details such as your postcode. If you are already a member of Investor Centre, enter your User ID and password.
You will be able to check your share registration, or update your personal details.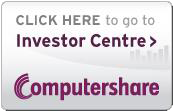 Financial Reports
Select a year to view financial reports. For older financial reports, please use the search function on www.asx.com.au.
ASX Announcements
ASX announcements issued by Kangaroo Island Plantation Timbers Ltd can be viewed on the ASX website via button below.
ASX announcements
Shareholder Letters