Forestry roads on the agenda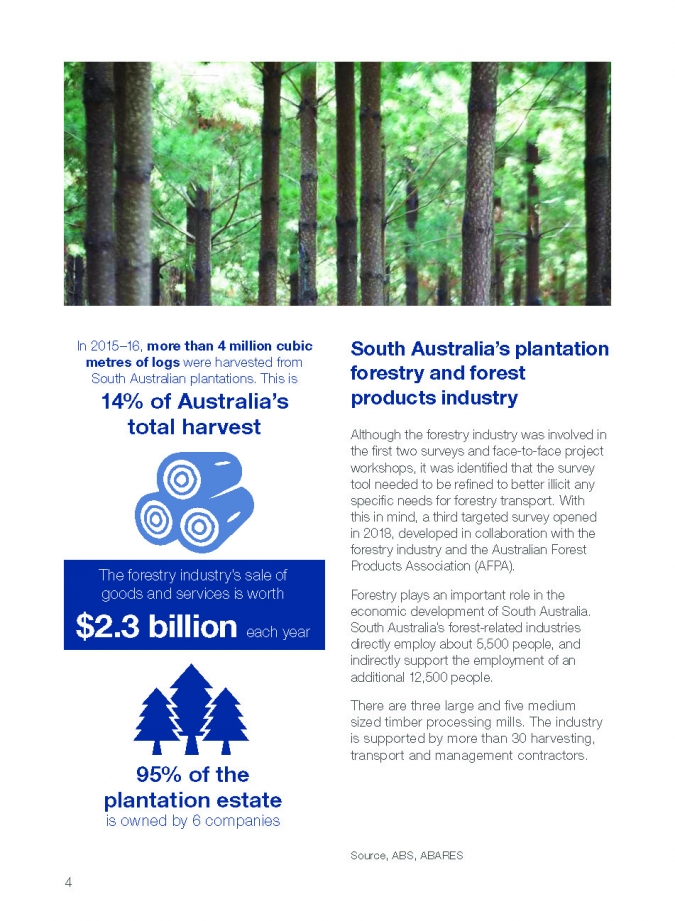 A new report form the State Government has recognised the road transport issues and driver training needs for forestry in SA, including on Kangaroo Island.
Kangaroo Island Plantation Timbers and Kangaroo Island Council both made submissions to the survey, the results of which are published in the Improving Road Transport for Forestry document published by PIRSA. The survey and report were also supported by the Department for Planning, Transport and Infrastructure, and the Australian Forestry Products Association, which represents the State's timber industry including KIPT.
The report recognises the importance of the forestry industry to South Australia, which employs 5,500 people directly and a further 12,500 indirectly.
Specific road issues on Kangaroo Island are listed in the report. "The extensive plantation forestry resources on Kangaroo Island are now mature. The survey has found that a number of road improvements are needed to allow future harvesting," the report says.
The issues raised in the project surveys are being reviewed and prioritised for consideration as part of the State Government's work to improve road freight productivity. This work aims to ensure South Australia's road transport networks remain safe and efficient for all road users.
"The information provided by stakeholders to the project surveys will continue to be used to inform future submissions when opportunities arise," the report says.
You can read the full report here