Forestry has friends in SA Parliament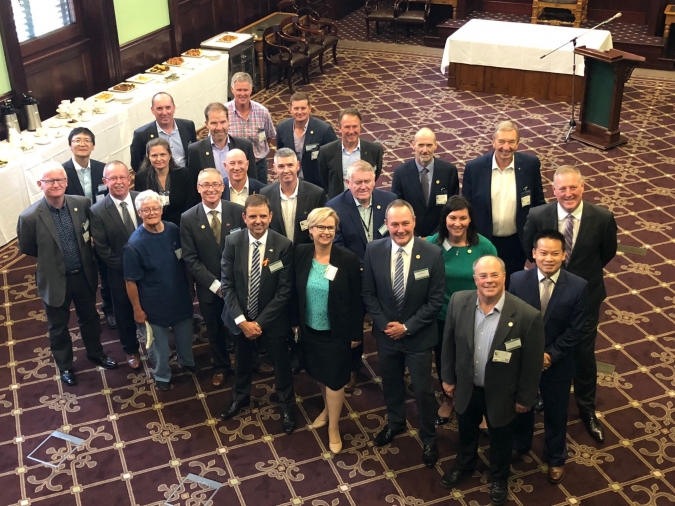 Liberal, Labor and independent parliamentarians gathered in Adelaide with representatives of forest industries last week to celebrate the launch of a cross-party parliamentary friends' group.
Co-chairs Nick McBride (Member for MacKillop) and shadow forestry minister Clare Scriven MLC welcomed guests to the timber-lined hall that served as the South Australia Parliament's first meeting chamber. Both co-chairs have a long history with our industry.
Forestry in South Australia has an even longer history, and it differs from the industry in other states because it is 100% plantation-based. The first plantation in Australia was planted in South Australia: the Bundaleer Forest, near Jamestown, which still produces pine logs for local sawmills.
Today, Bundaleer is a northern outlier. Forestry is centred on the Green Triangle (around Mt Gambier) and the high rainfall strip stretching from the Mt Lofty Ranges, through the Fleurieu Peninsula to Kangaroo Island.
Some SA timber is exported and much is locally-processed, at some of the most sophisticated mills in Australia. The industry employs around 130,000 people directly and indirectly, and generates $2.8 billion annually for the State's economy.
KIPT was represented by directors Greg Boulton AM, John Sergeant and Keith Lamb, and by Company Secretary and CFO Vicky Allinson. The event was organised by the SA Chapter of the Australian Forest Products Association.