Koala stakeholders meet on bluegum harvest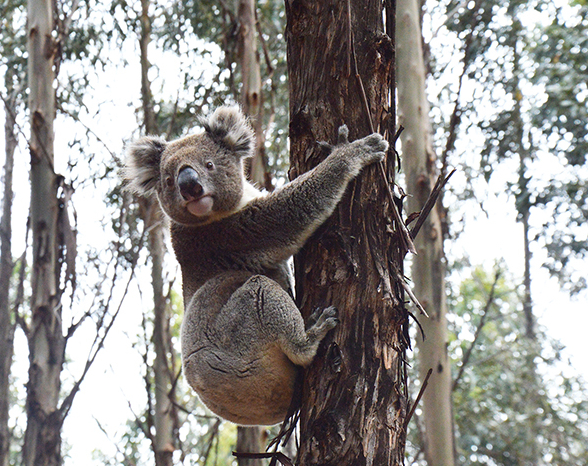 Kangaroo Island Plantation Timbers (KIPT) has convened the first meeting of its koala stakeholder group, with participants agreeing to work collaboratively for the best outcome for koala welfare as KIPT prepares to harvest its estate.
KIPT Managing Director Keith Lamb said the company's main objective was the welfare and humane treatment of koalas during the harvest process but that the company would also look at opportunities to coordinate at the landscape level with wildlife authorities involved in the recovery of the Kangaroo Island koala population.
"KIPT had started preparing a koala management plan for harvesting its plantations well before the bushfires of December and January. Now the impact of the bushfires on koala populations makes it even more important to get our harvest planning and management right in the blue gums."
He said in recent weeks KIPT staff and wildlife workers had witnessed koalas returning to browse new growth in native and plantation forests.
Mr Lamb said KIPT was fortunate to have the benefit of local and wider industry knowledge and experience as it prepared its harvest plan.
"There are well-established protocols around koalas and harvesting, from other regions. We are keen to combine that with local knowledge on the island and innovate where we can."
As well as harvest, issues to consider were the importance of koalas for tourism and issues around relocation and impact on neighbouring land.
The stakeholder group includes representatives of KIPT, forestry manager PF Olsen, Department for Water and the Environment, National Parks and Wildlife Service, KI Wildlife Network, KI Wildlife Park, KI Tourism, Food, Wine and Beverage Association and former manager of the Island's koala program Desley Whisson.
The meeting was keen to see the results of the recent koala population census and a report was expected in coming weeks.
The group will meet again in October to provide feedback on KIPT's harvest plan.