KIPT backs benefits of forestry for the State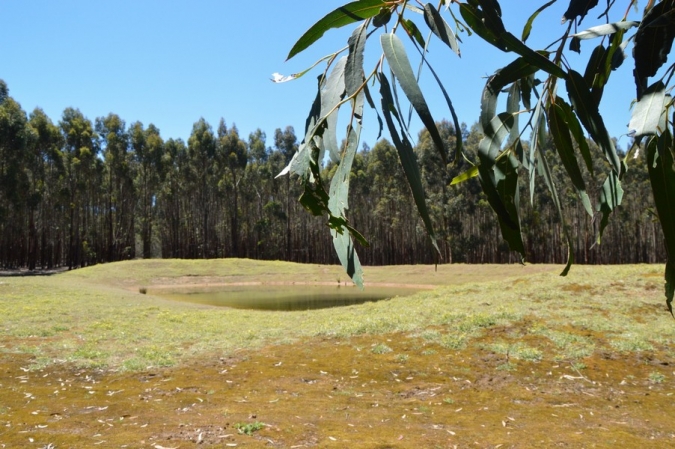 Roads, water and farm forestry feature in KIPT's submission to the Parliamentary Select Committee on Matters Relating to the Timber Industry in the Limestone Coast.
"The Commonwealth plan to establish a billion plantation trees over ten years will not be achieved without greater encouragement of on-farm Forestry plantations. Forestry plantings that are integrated into a cropping and/or grazing property provide numerous benefits to the farmer," KIPT Managing Director Keith Lamb says in the submission.
"Typically, 10% of the arable or pasturable area of a farm can be planted to a tree crop without any loss of agricultural production. Trees provide shelter, reduce evaporation by reducing surface wind velocity, attract rain, protect waterways from erosion and eutrophication and offset carbon emissions from other agricultural activities.
"They also provide income diversification benefits, with relatively low cash and labour inputs, other than at establishment and harvest.
"Other countries, and other States, particularly Western Australia, have succeeded in encouraging farm Forestry. In South Australia, the relationship between Forestry and Agriculture is often strained, not least because of perceived competition for land and water. There is clearly a role for the South Australian Government in fostering programs that assist farmers in the Limestone Coast, Mount Lofty Ranges, Fleurieu Peninsula and Kangaroo Island to avail themselves of the benefits of farm Forestry plantations. These areas have existing and planned infrastructure that will enable farmers to get their timber product to customers eager to access this scarce resource, be it domestic processors or overseas pulp mills."
Regarding water allocation, Mr Lamb says forestry should be treated similarly to any dryland crop.
"While the plantation timber species are, like most crops and livestock, typically exotic, there is nothing unnatural about the presence in the landscape of trees, and they perform a valuable role in preventing soil erosion and eutrophication of waterways.
"Any water policy that has, at its heart, an implicit assumption that maximising run-off is a desirable outcome will be harmful both to forestry and to the environment," Mr Lamb says.
Read the full submission here. KIPT Select Committee Submission 20th Sept 2019