Holly wins $2000 KIPT scholarship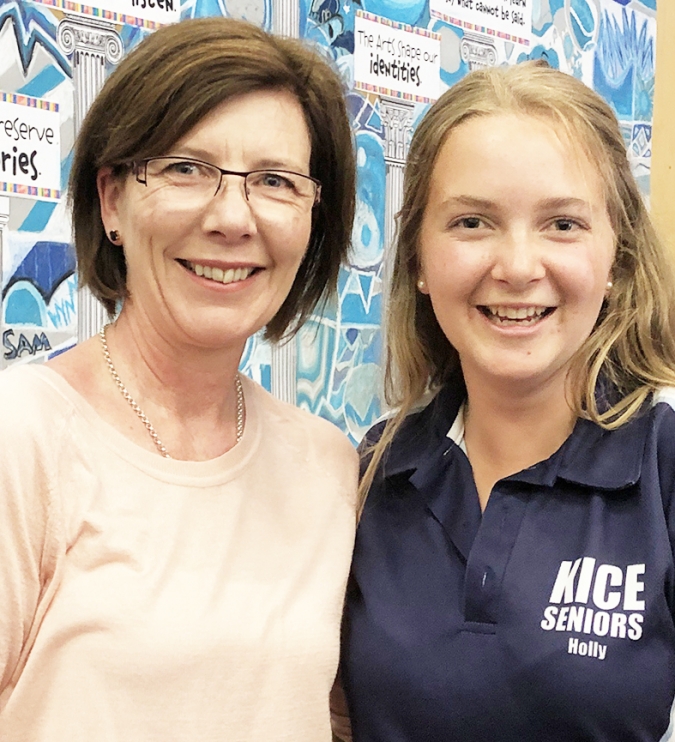 The Kangaroo Island Country Education Fund has awarded more than $20,000 in grants to young people pursuing further education in 2019.
Holly Muecke was the recipient of the $2000 Kangaroo Island Plantation Timbers scholarship, and will study a Bachelor of Marine Science next year.
In its 11th year of grants, 16 students will receive support for a wide range of courses, from Honours in Music and Marine Science, to carpentry and hairdressing apprenticeships.
KICEF chairman Simon Windsor said he was pleased to see over the past 11 years the success and achievements of past grant recipients, including those who had stayed on Kangaroo Island or returned to use their skills here.
The 2019 grant recipients were presented with their certificates at a ceremony recently and each spoke briefly about their plans for study next year.
The full list of 2019 recipients is:  Alexander Johnson, Michaela King, Nat Golder, Holly Muecke, Sarah Hateley, Hannah Symens, Jemma McGowan, Brodie Muggeridge, Rhana Berlin, Tash Griffith, Millie Speed, Justice Allison, Damon Freitag, Anthony Jones, Stephanie O'Dolan and Brydie Berlin.