Backing the 'club in the scrub'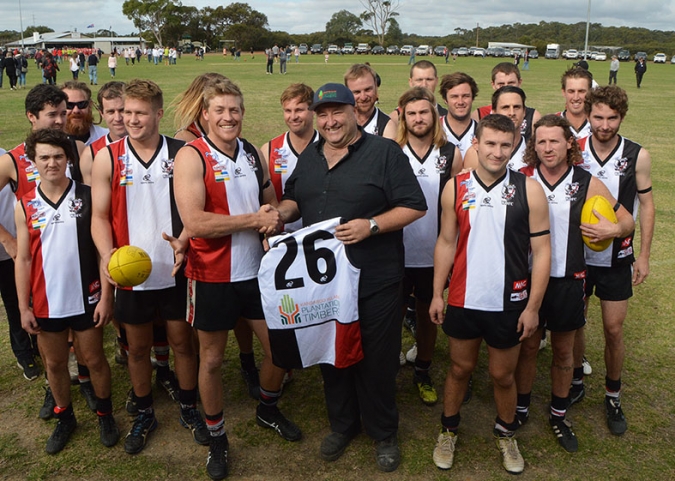 Western Districts Football Club's four teams are sporting new guernseys thanks to a sponsorship from Kangaroo Island Plantation Timbers.
KIPT was able to supply new guernseys and goal post protectors to the club from its 2017-18 sponsorship budget.
"This is a massive uplift for our club and will help us to remain relevant within our league. We look forward to proudly wearing the KIPT logo," WDFC President Tony Nolan said.
KIPT Director – Community Engagement, Shauna Black, said the "club in the scrub" was testament to the persistence of Kangaroo Islanders. "We're pleased we could help them out as they defend their A and B Grade premierships from 2017."
Western Districts has battled to keep teams on the field over the past 20 years, with many families having sold their farms to timber companies in the 1990s and early 2000s.
"As the biggest owner of land in the district, we look forward to working with the club in the future as the forestry industry begins to bring  families back to the western districts of Kangaroo Island," she said.