Pontoon purchase finalised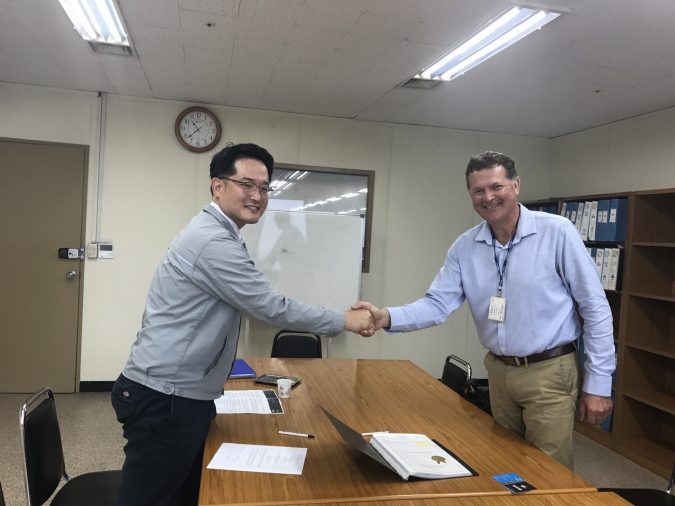 The Company announced in April that it had agreed to buy a suitable pontoon
barge to form the floating berth of its proposed Smith Bay deep-water wharf.
KIPT announces that it has completed the transaction and taken possession of the pontoon, which will now be towed to a suitable shipyard for lay-up, reconditioning and refit.
The pontoon was bought from Hyundai Heavy Industries Co. Ltd of Ulsan, South Korea, and the purchase price is US$2.9 million.
The pontoon was purchased on extended settlement terms. When the Company agreed to the purchase, it anticipated that development approval for the wharf would have been secured by the time the pontoon settlement was due. It was therefore anticipated that the pontoon costs would have been financed using the second ($30m) tranche of CBA funding, a construction facility that is activated by development
approval.
However, there have been delays associated with the determination of the development
assessment pathway and release of the guidelines for assessment, coupled with recent
unfavourable weather at Smith Bay that has delayed essential offshore geotech fieldwork, with
consequential impacts on the submission of the Environmental Impact Statement. The net
effect is that the pontoon purchase cannot be financed using the CBA construction facility.
The Company advises that it has arranged an unsecured, second-ranking $3 million facility from
its major shareholder Samuel Terry Asset Management. The facility is on arm's length
commercial terms and has enabled the pontoon acquisition to be completed. Had this not been
the case, wharf completion might have been further delayed by the need to buy or build a suitable pontoon after development approval.