Farmers get to know Kangaroo Island Plantation Timbers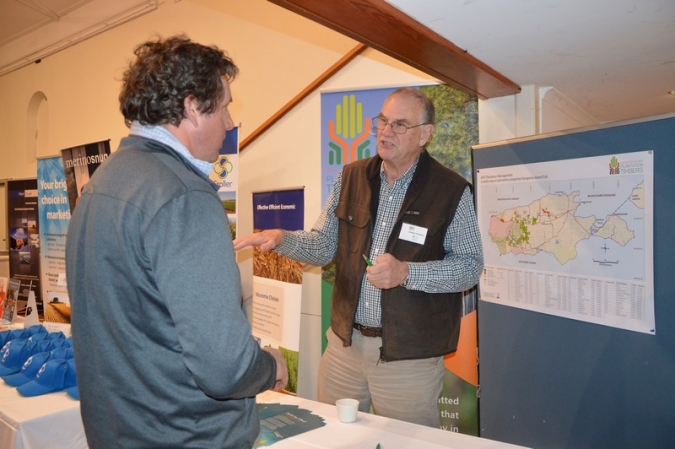 Directors Graham Holdaway and Shauna Black represented the company at the biennial Agriculture Kangaroo Island conference at the Kingscote Town Hall last week.
Many farmers took the opportunity to speak to Graham and Shauna about progress for the Smith Bay wharf, feral pig management and prospects for forestry. They were able to look at preliminary wharf design plans and a map showing the company's holdings in the western end of  the island.
"It was a great opportunity to speak to the primary producers on Kangaroo Island and hear about the things that are important to them," Graham said. "Some of them are our neighbours, some of them wanted to hear the latest about Smith Bay and others were keen to talk about the industry. As a sponsor, we had the chance for a brief address to the audience of about 150 farmers and invite them to speak to us again, or to sign up to the website."