Premier visits Smith Bay site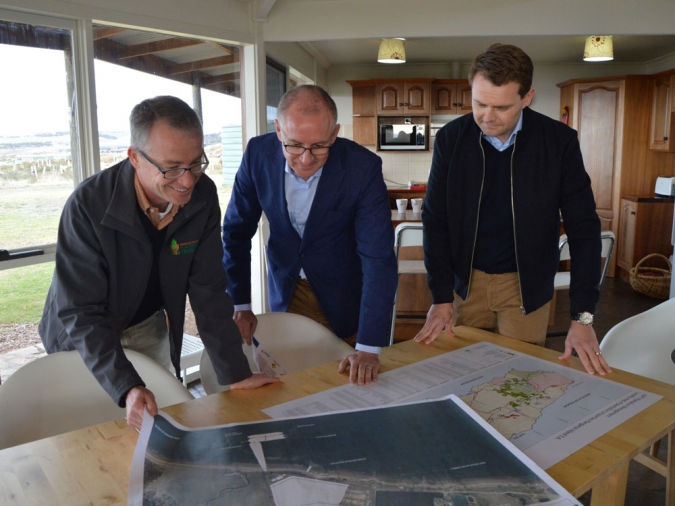 Premier Jay Weatherill and Transport Minister Stephen Mullighan visited the site of the Smith Bay wharf development while on Kangaroo Island for Country Cabinet recently.
This was an excellent opportunity to show them details and plans for the site and answer their questions.
"I think being on the ground gives everyone a better perspective," KIPT managing director John Sergeant said. "We're grateful the Premier and Minister Mullighan could take time in their busy schedule to get a closer look at this important project."
The Premier was keen to talk about jobs that would come from the development of the forestry industry and also how the company would manage its environmental responsibilities.