$5.5m grant for KI pellet mill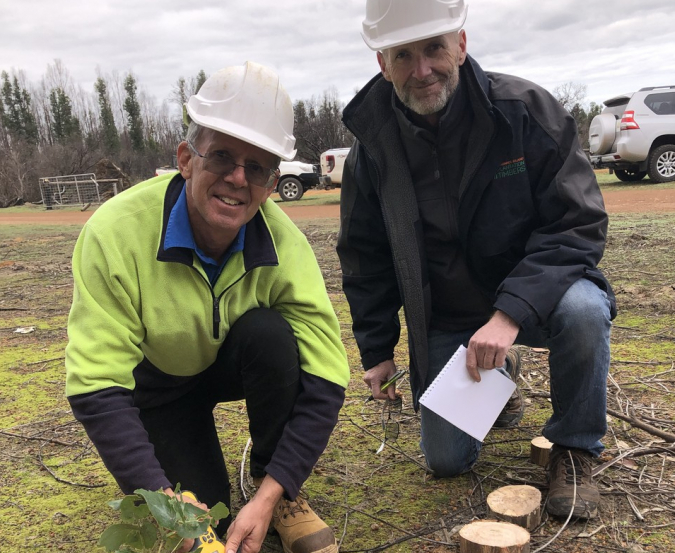 A $5.5 million bushfire recovery grant will support establishment of a biomass pellet mill plant on Kangaroo Island capable of processing fire-damaged timber.
Over the past 12 months, KIPT has worked to secure diversified markets for dry product, that is, logs produced from forests that have been damaged by bushfire, beyond the tolerance of traditional export markets.
KIPT has been advised by Senator Jonathan Duniam, Assistant Minister for Forestry and Fisheries, that its application to the Forestry Recovery Development Fund has been successful.
The $5.5 million grant will support development of a biomass pellet plant on Kangaroo Island, capable of accepting the fire-damaged logs and any other logs that cannot be sold into export markets.
Biomass pellets are a sustainably produced, carbon neutral form of fuel used for electricity generation in established markets in Japan, North America and Europe. There is growing interest and trade in biomass pellets as an emissions reduction strategy. New purpose-built plants are capable of generating power from 100 per cent biomass pellets.
The plant would be at the Company's timber processing hub at Timber Creek, a site which was damaged by the fires of last Summer. The pellets would be exported using the chip-handling facility at the proposed Kangaroo Island Seaport at Smith Bay.
Due diligence work on the pellet proposal continues with our project partners and KIPT aims to have internal approval for the project in the first half of 2021, subject to regulatory consent.
Benefits for Kangaroo Island would include a small-scale biomass power plant to support the pellet mill, which is capable of dispatching base-load power to the electricity grid. Biomass-generated electricity is carbon neutral, supporting Kangaroo Island's brand values as a tourist destination and provider of high-quality agricultural produce.
"On the first anniversary of the tragic Kangaroo Island fires, I commend the Commonwealth government and Assistant Minister Duniam on their vision and foresight in supporting this exciting project proposal," KIPT Managing Director Keith Lamb said.
"Although I am confident that lessons learned from the wildfire will reduce the risk of conflagrations of the extent and intensity we saw last summer, the proposed pellet and power project would provide a market outlet for all plantation growers on Kangaroo Island who might experience fire damage in the future.  This re-builds confidence for the sector and the Island economy."
KPT will advise the market of developments on this project and the status of the approvals for the proposed Kangaroo Island Seaport at Smith Bay.